This piece has been originally published by Moment for Women Magazine
Imagine not being able to read newspapers and books, or understand a traffic sign, or fill in a job application, or read food labels, imagine needing people consistently in order to fulfill simple daily tasks.
This is the reality of over 773 million illiterate adults around the world, most of whom are women, According to UNESCO.
The situation of these women and girls is now even more alarming, as the Covid-19 pandemic is reversing years of progress on education, while exacerbating illiteracy and limited or interrupted formal education, and long-standing inequities. According to UNESCO, School closures kept 90% of all students out of school.
While the world is facing an education catastrophe, there is no better solution than working together on the implementation of a COVID-19 recovery plan, and making sure that the national, continental and global response will leave no one behind in education, including those most impacted, women and young girls.
In light of this crisis, we at Al Sharq Youth Morocco Hub launched a new project called "Education For Her", that encourages the education of young and older women, and inspires them by demonstrating the importance of education in their life, and preventing illiteracy and limited or interrupted formal education. As well as building bridges between young girls and older women, by encouraging intergenerational dialogue and the "women supporting women" movement.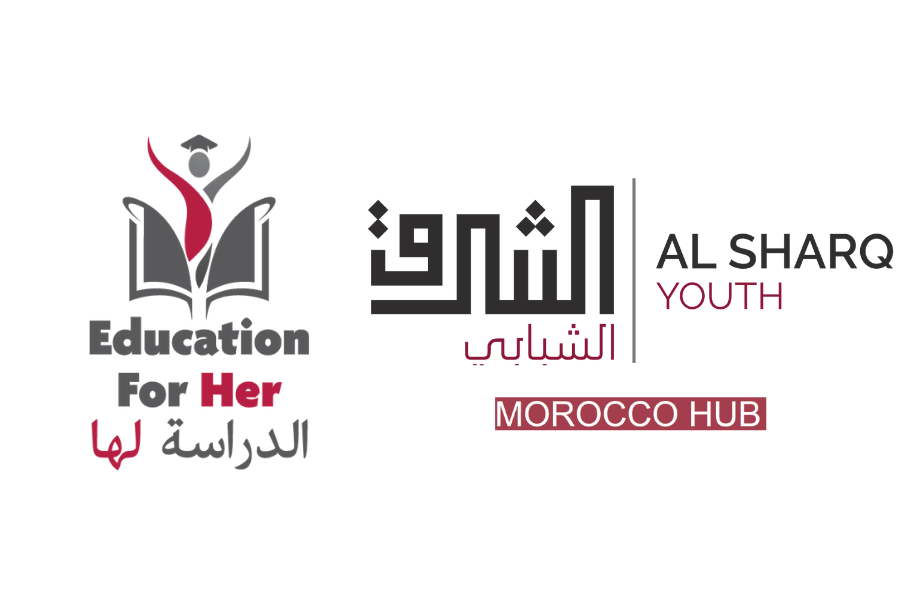 As the Co-Founder of this project, I truly believe that educated girls have a tremendous power to silence the guns in Africa and shape the lives of future generations. And that every one of us -women and girls- holds the power to change a woman or a girl's life, by encouraging her to fight illiteracy and get back to school.
This can be done by simple actions, a young girl can invest some of her time to teach her illiterate mother how to read and write. While a mother can educate her young girls and empower them. And they both have the power to influence future generations and impact millions of lives. And this is indeed the power of educated girls and women, when they empower and lift each other, and believe in the beauty of what they can achieve and become.
The story behind the creation of this project
I come from a modest family, both of my parents were working so hard in order to keep a roof over our heads, that's why when my sister was only 10 years old, she had to drop out of school in order to raise me. I grew up realizing how this unfair decision made her question her worth, luck, and even her existence.
She was left behind, just like many other young girls in Africa and the ME region, simply because of their gender, and the social roles attributed to them: as a man's wife, daughter, mother, sister… and not as equals to men.
Education For Her: Their Inspiring Stories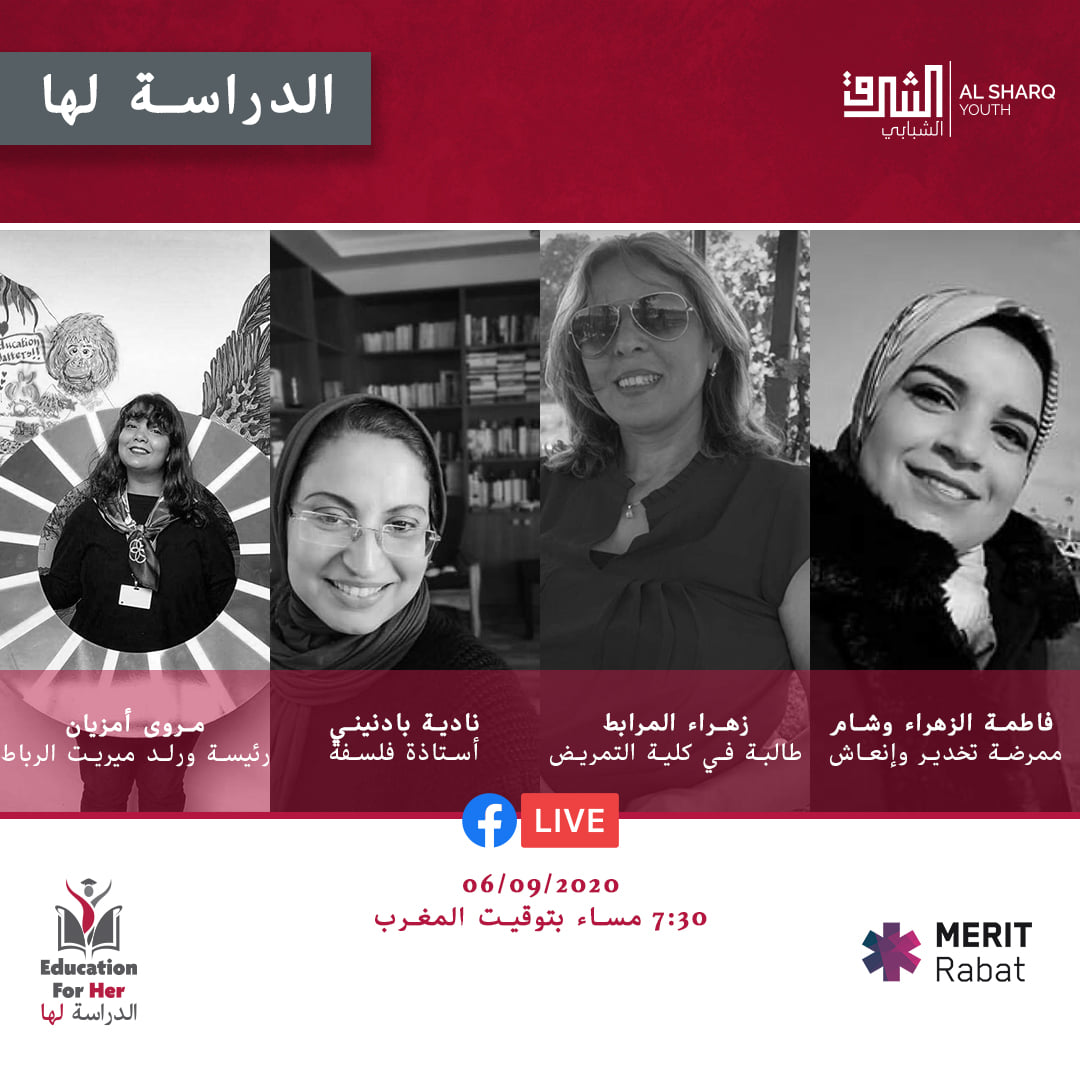 "In our societies, a girl often doesn't have the right to choose for herself, but rather her father, brother, husband or even children choose on her behalf. A woman is always a victim, whether she is a little girl, adolescent, young or even an adult woman, she is often under the guardianship of another person." Said Nadia Badnini, a Philosophy Professor and a Social Media Influencer during a webinar of ASY Morocco Hub, entitled "Education For Her: Their Inspiring Stories".
This webinar hosted other inspiring women, like Zahra El Mourabit, Who's 50 years old and is a nursing student in the USA, after a long-term school interruption of over 25 years. Despite the various challenges and the harsh criticism from her society, Zahra is now encouraging women who want to return to school but are afraid of embarking on this journey.
"To all women who drop out of school: Do not be afraid of studying with younger classmates, be strong, and do not care about people's opinions. Education is the solution to all your problems." She said.
In the same context, Fatima Ezzahra Ouachcham, who became a Nurse Anesthesia after a school interruption of 10 years, reflects on how educated women make better mothers and great role models.
"If you take care of yourself and care about your education, you will become a better mother, and you will be the role model of your children and the pride of your family, community, and most importantly you will be proud of yourself." She said.
Girls' and women's education is very critical in our society, since many people perceive it as a luxury or a waste of time, and not as a fundamental right for every girl and woman.
Therefore, empowering each other, and speaking out against the root causes of inequalities are critical actions for achieving SDG 4 and 5: Quality Education and Gender Equality. While building a future that is fair for every young girl and woman.